For Residents living in Rose Township, we offer the following services:
                                          Fire and Safety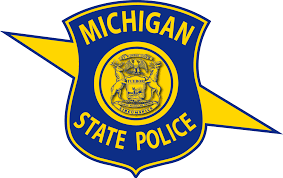 Police – Call 911.  Police services are provided by the Michigan State Police.

Non-emergency number is 313-237-2450 

Concerns about dogs, dumping, junk cars, etc. should be directed to the Rose Township Constable 248-634-8737.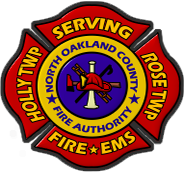 Fire and Emergency Medical – call 911.  
Services are provided by the North Oakland Fire Authority (NOCFA) funded by Rose Township and Holly Township.  
NOFCA is a fully licensed Advanced Life Support Agency.
---
                    Public Services at the Treasurer's Office

Notary Public
Dog License
Park Permits
Cemetery Burial Spaces
Tax Information
---
Public Services for Residents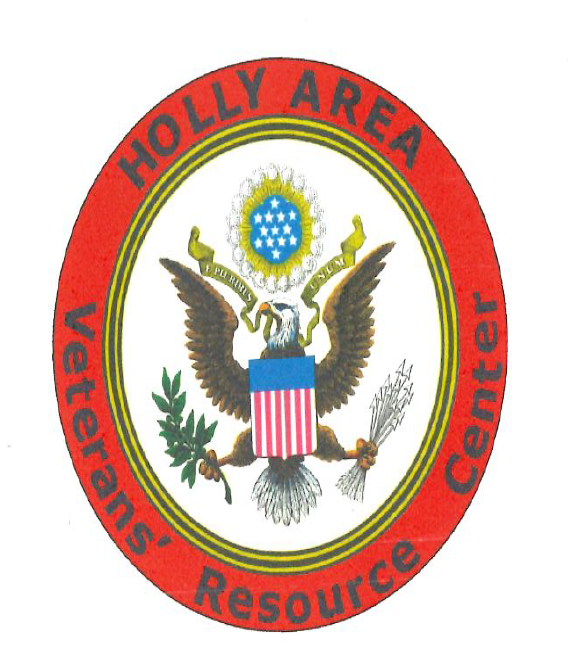 Holly Area Veterans' Resource Center - Located in the Karl Richter Community Center at 300 East Holly Street Holly, MI 48442.
Contact Joseph Mishler 810-348-9960
Trash Pick-up – is not provided by the township.  Residents are responsible for disposing of trash properly. 
There are a number of private contractors who provide trash pick-up in the area.
Road and streets are owned and maintained by Road Commission for Oakland County RCOC  248-858-4804
Senior Nutrition Program at The Village of Holly Woodlands - Monday through Friday 12:00 noon, daily lunches $3.00.


Call 248-328-0344 a day ahead for lunches.
Genealogy information for Holly, Fenton, & the Hartland area - for more information please contact Gary Carlson glc14041@yahoo.com
---
Trespassing, Illegal hunting?
Contact the Michigan State Police - 313-237-2450

Please Contact Rose Township if you have any information at 248-634-7551
---
ATTENTION ROSE TOWNSHIP RESIDENTS!! GET THE WORD OUT AND TALK TO YOUR NEIGHBORS ABOUT NATURAL GAS!!

If anyone is interested in connecting to natural gas please contact Consumers Energy at 800-477-5050.  When speaking with the Consumers Energy customer service representative, explain that you would like to get connected to natural gas.  They will take your information and you will be placed on their project list.
If you have questions, please contact Debbie Miller, Rose Township Clerk at 248-634-8701.
---
Dear Senior Advocates-Older Americans Act Update
Today we received news from Washington that the Older Americans Act (OAA) Reauthorization bill was passed by the House Education and Workforce Committee, and the bill is scheduled to be voted on by the full House on Monday the 21st. 
Overall, this bill includes most of the same provisions as the Senate bill, which was passed in July 2015.  The House version of the bill includes some minor changes to the Senior Community Services Program (SCEP), and new language about funding authorization levels.  This new language states that authorization levels for most programs funded by the OAA will increase by 6.8% over the next three years.   This does not necessarily mean that there will be 6.8% increase in funding over the next three years-- Congressional Appropriators will still have the authority to decide funding levels for OAA programs each year 
You can view the National Association of Area Agencies' (N4A) message on this development by following this link http://www.n4a.org/content.asp?admin=Y&contentid=573
If you are interested in advocating for the passage of this bill, follow these action steps created by N4A to raise this important issue to your Representatives:
--> Contact all Representatives serving in your area and let them know about the House OAA bill coming to the floor next week.   
STEP 1: Call the DC office and ask for the staff member who handles Older Americans Act issues. You can reach them through the U.S. Capitol Switchboard at 202.224.3121.
STEP 2: Tell them about the House bill, which is still numbered S. 192, expected to come up on the floor on Monday or shortly thereafter.
STEP 3: Ask them to vote in favor of the measure and consider making a supportive statement on the House floor about the value of OAA programs in their congressional district. (Hopefully, if they chose to do this, you become their expert in gathering information and anecdotes!
Watch Township Board Meetings Here
Anyone interested in joining a Bee Keepers group - please contact Debbie Miller at 248-634-8701