---
Rose Township is located in northwest Oakland County and consists of 36 square miles.  There are several parks and at least 25 lakes within our boundaries.  Although our population exceeds 6,200 persons, we are proud of our friendly, rural atmosphere.

Rose Township Office Hours
Monday - Thursday 8:30 am to 4:30 pm
Closed Fridays and all Holidays.

 (248) 634-7551
Fax: (248) 634-6888
Due to the loss of our beloved co-worker Jennifer Osborne Deputy Clerk,
our office will be closed Thursday May 23, 2013 for the funeral services.
We will be returning Tuesday May 28, 2013 as our office will be closed in remembrance of Memorial Day on Monday May 27, 2013.
Thank you for understanding.
Rose Township Staff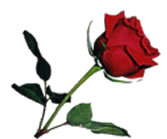 New secure drop box is installed - please check the back of the building
 Headstone Cleaning Information
A Round Tuit Weekend at Camp Wathana
May 3, 2013 - CincoDeMayo

CincoDeMayo Honorary Committee
Workshop and Photo of Swallow-Wort
Town Hall Meeting in Brandon Township on Oil & Gas Drilling and
"Fracking"
Wednesday, May 15th 6p.m.
The Road Commission announced that East Holly Rd will be closed between I-75 and Tindall from May 28 to July 2.
The map indicates the closure area and detours